Embrun Chiropractor | Dr. Michael Koschade
"I found the miracle I was looking for!"
My first experience with a chiropractor was not all that successful, or let's just say, he didn't perform the "miracle" I was looking for. During a vacation in Florida in my late teens I had low back pain that was so severe I had trouble driving, sleeping well or even walking without pain. I went to see a local chiropractor who did a very thorough exam and an adjustment, which did help reduce the pain but only for a couple hours then the pain came back.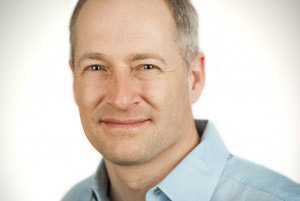 Two years later I decided to try chiropractic for a second time since my problem never really went away. This time at home in Montreal, I went to my mother's chiropractor, Dr. Christian. After about 4 weeks of adjustments I had more energy and pain-free movement than I had had in years and I found the "miracle" I was looking for. It was then and there that I decided I was going to become a chiropractor.
During my childhood, two of my favorite toys were Lego and a microscope, so, from a very early age I was fascinated with biology, the sciences, and the relationship between structure and function. My studies brought me from Health Sciences at CEGEP Vanier to Psychology and Biology at Concordia University before starting my four year program at the Canadian Memorial Chiropractic College in Toronto.
Personally
I also understand the challenges of balancing our personal well being with career, family and other obligations. I myself am not immune to the trappings of modern life with it's fast paced convenience options, yet I am reminded everyday how precious our being well and health is, and how it affects all aspects of our lives.
At times if I over indulge in one area of my lifestyle habits, then I'll subsequently make up for it in the next few days or weeks to balance things out. Every choice we make about our healthy habits or not-so-healthy habits we take with us into the future and in a large part determine our current state of health. I believe making ourselves stronger structurally, neurologically and building our immune defenses is the best way to stay in control of your health.
After practicing chiropractic north of Toronto for 9 years, I decided to move to the Ottawa area in 2005 to be closer to family. I try my best to raise my two children in a way that minimizes exposure to chemicals in our home and our food, and we have been fortunate enough that our kids have only been to the doctor to be weighed and measured. Our family wellness is a work in progress as I continually try to improve and change as I keep learning. My family and I get our adjustments weekly, even twice a week depending on what lifestyle challenges we've recently had.
For fun I like to spend time outdoors, cycling, running, rollerblading, going to concerts, exploring the streets of Montreal or Berlin, and visiting the family cottage. I personally have a passion for sailing and windsurfing and look forward to my next challenge of kite surfing. You'll find me happiest on a lake with lots of wind.
Thanks for visiting our site.
I look forward to meeting you in person and learning how I may be of service to you. Give our office a call or Click here to email me and let's arrange a time to explore your options.
CONTACT US »

---
Dr. Michael Koschade | (613) 443-3511